Classes are held 3 times a week, Mondays, Wednesdays and Fridays.
They are adapted to the level of each group and are provided by Pierre Willequet and Corinne Diserens and Eva-Maria Schulte as a substitute.
We offer formulas that allow regular practice and, for those who wish, multi-weekly.
To progress in practice, regularity is indeed highly recommended.
Here the basic movements are studied, in a slow and progressive way. They lead to the positions constituting any progression in the method: stretching and spirals, linked and harmonized with breathing and contact with the partner.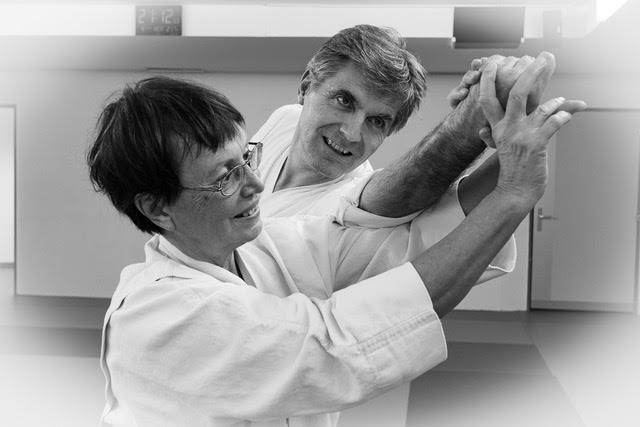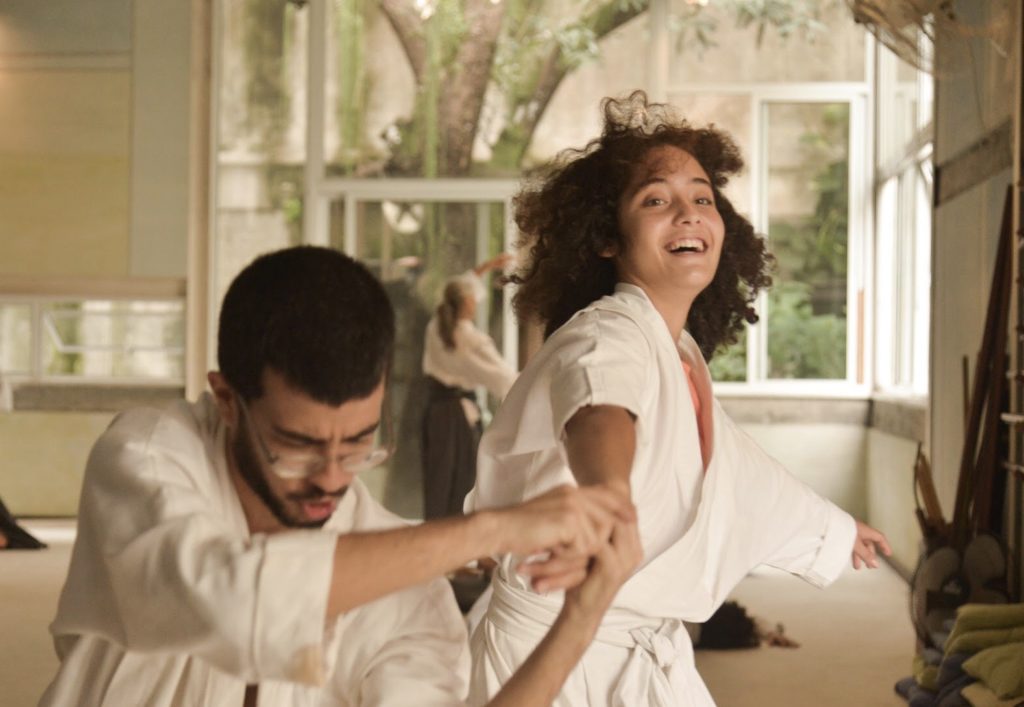 These levels introduce a more dynamic work, in which each movement can be chained, joined to the others, in a succession including all of them.
Cane (Jo) and Bokken/iaïto (wooden or steel sword)
The use of the cane and the saber helps to refine the sensations and the basic positions.
They also allow an approach to the notion of extension in space and contact.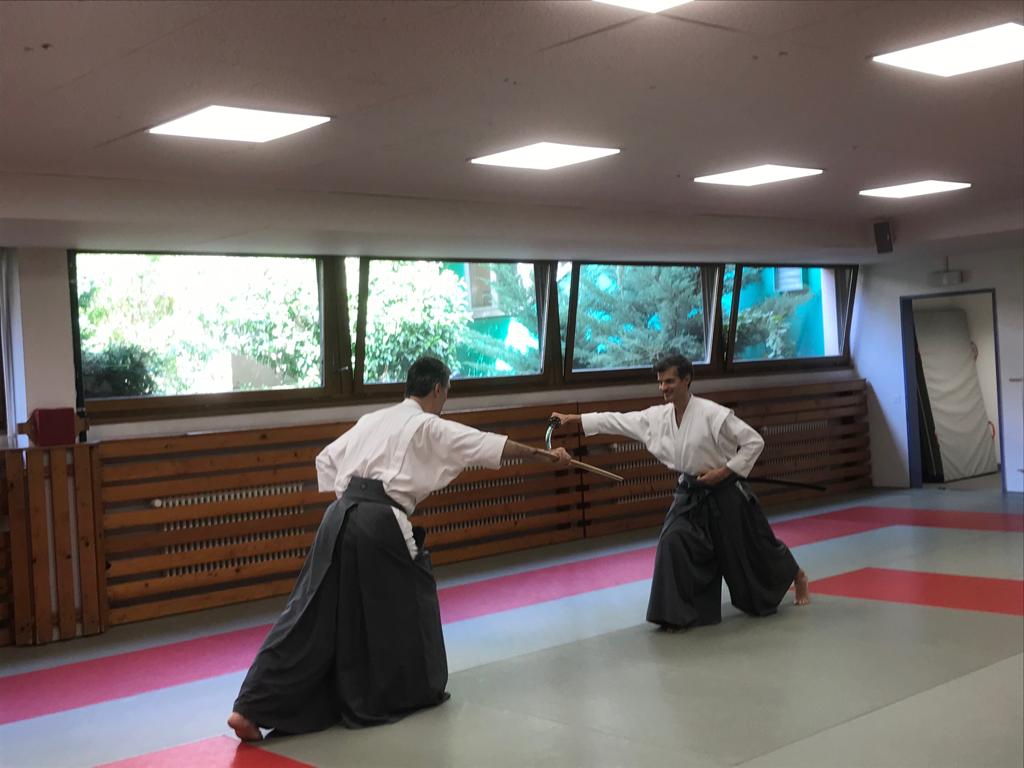 18:00 – 19:00 Initiation 1 et 2
19:00 – 20:00 Initiation 2 et 3
20:00 – 21:00 Bokken et/ou iaï
With Corinne Diserens
19:30 – 21:00 Initiation 4 and 5
Advanced course, reserved for long-time practitioners
With Pierre Willequet
17:00 – 18:00 Initiation 1 and 2
18:00 – 19:00 Initiation 2 or Jo/Bokken
19:00 – 20:00 Initiation 4 to 5
Lessons accessible to all, except initiations 4 and 5.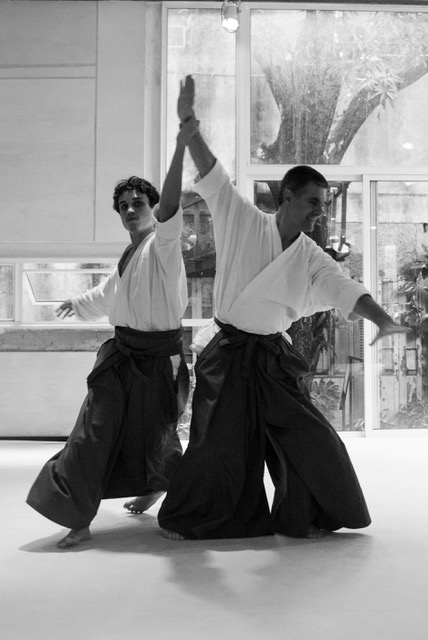 1 evening per week

CHF 410

Per quarter
Classes are given on demand by Gilles Caupenne.
Guntramstraße 52, 79106 Freiburg im Breisgau, Germany